Observers are raising questions about the warm relationship that links US Representative Ilhan Omar with Turkey's Erdogan, and her deafening silence regarding his recent offensive military action against the Kurds; meanwhile other US Representatives and members of congress have raced to condemn Erdogan and actively explore options to impose sanctions against his government.
The story began in September 2017 and in New York, when Ilhan Omar met with President Erdogan behind closed doors and without any media presence. At the time, Mrs Omar's popularity was limited to her state.
The reasons behind the meeting, who organized it, and full details of what went on between her and Erdogan have remained unknown.
An article in the Somali Tusmo Times newspaper, by its founder Abdirahman Mukhtar, has revealed some of the details; despite the newspaper rushing to delete the article from its website shortly after its publication. The information in the article was widely leaked and shared.
The newspaper indicated that Ilhan Omar and President Erdogan had made a deal about securing Turkish support for Somalia, in exchange for Ilhan's support in improving Erdogan's image in American political circles.
Since that closed-door meeting, Ilhan Omar took that agreement into effect, and wrote an opinion piece in the Washington Post promoting Turkish foreign policy, disguising it as a call forhuman rights and justice.
Ilhan Omar deliberately ignores Erdogan's human rights abuses and his continuous arrests of hundreds of thousands of Turkish citizens as well as his repression and imprisonment of hundreds of journalists.
Several news reports have previously shed light on the relationship between Ilhan Omar and Turkey's Erdogan, they can be viewed here, here and here; including the detailed reportby the Middle East Media Research Institute that reveals how Erdogan pushed for the public to donate to Ilhan Omar's political campaign.
Turkish state-owned broadcasting network TRT produces dozens of videos promoting Ilhan Omar, they are then widely uploaded onto social media and YouTube. Erdogan's TRT has published hundreds of news articles defending Ilhan Omar and presenting her as the perfect role model for Muslims around the world; headlines of these articles include "Ilhan Omar Laid Out The U.S.'s Lies In The Middle East One By One!."
CBS Minnesota reports that Omar raised $1.1 million dollars between July 2019 through September 2019. How much of this money was influenced by Turkey and Qatar's documented and public support for their favorite representative?
In a fresh news report by the Mail Online, "Kurdish troops have claimed Turkey is using banned weapons such as napalm and white phosphorus as President Recep Tayyip Erdogan warned last night that nobody, not even the US, could stop his incursion into Syria."
Yet, Ilhan Omar's condemnation of Turkey's terrorism is nowhere to be found.
_____________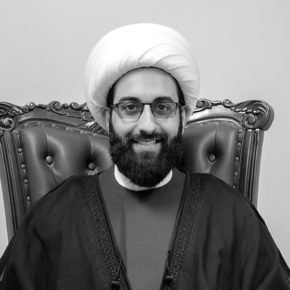 Imam Tawhidi is an Australian Muslim Scholar, Publicly Ordained Islamic Authority, Thinker, Educator, Speaker, and one of the main leading voices in the global movement of Islamic reform who has dedicated his life to ideologically tackling the spread of Islamic Extremism.
His qualificaitons can be found here
_________________________
Donations to Alpha News are 100% tax-deductible. Help us create more content and reach more people