Addresses on separate marriage filings match business records confirming rumors of DFL candidate's marriages.
Minneapolis, MN- A deeper investigation into the past of Ilhan Omar confirms some of the speculation surrounding the DFL candidate's marriages.
As Alpha News reported, Omar is facing scrutiny over allegations first uncovered by powerlineblog.com author Scott Johnson. Johnson was tipped that Omar may have been married to more than one man at the same time and allegedly one of those men is her brother Ahmed Nur Said Elmi.
Marriage records confirm that Ilhan Omar filed for, but never used, a marriage license in 2002 to Ahmed A. Hirsi. Then in 2009, Omar legally married a man named Ahmed Nur Said Elmi. The Powerlineblog.com post suggests Elmi is Omar's brother. Alpha News has not independently confirmed this allegation.
Omar's campaign is refusing to answer questions about the allegations. The DFL Party is also remaining silent. "A number of baseless, absurd rumors that don't bear repeating have been made recently about my personal life and family. Let me be clear: they are categorically false," Omar released in a prepared statement.
On Wednesday morning, Alpha News received an anonymous tip of it's own.
An individual who identified themselves as part of the Somali Community pointed Alpha News towards a Secretary of State Office filing for One to One Cafe' Lounge.
Ahmed A. Hirsi filed with the State to open a cafe named One to One Cafe' Lounge in May of 2009. The address listed by Ahmed A. Hirsi in the official document is 859 41st Ave NE in Columbia Heights.
You can see in the marriage license application obtained by Alpha News the "859 41st Ave NE" address is the same one Ilhan Omar and Ahmed Nur Said Elmi used on their marriage license just three months earlier. 
Both Omar and Elmi declare that their place of residence after marriage would be the same address in Columbia Heights, MN.
These filings suggest that Hirsi, Elmi and Omar were all living at the same Columbia Heights home from the time of Omar and Elmi's marriage in February 2009.
Our anonymous source tells Alpha News that Ahmed Hirsi is Ilhan Omar's cultural husband. The source said, "The two have been married Islamically and at no time were they separated."
Alpha News can verify this statement through an interview with tcdailyplanet.net. Ahmed Hirsi is identified as Omar's husband as reporter Sarah Lahm states, "After having started their daughter, Isra, in kindergarten in Minneapolis, Omar and her husband, Ahmed Hirsi, moved to North Dakota so that Omar could finish her bachelor's degree in political science." In an MPR.com blog post dated July 2013, Hirsi is referred to as her husband as the writer states "Ahmed Hirsi and his wife Ilhan Omar pose in front of the photo of Hirsi […] Their son Adnan entertains himself with his parents' smartphone."
Alpha News has also obtained documentation that verifies Johnson's conclusion that Ahmed Nur Said Elmi was evicted before returning to the United Kingdom where he currently resides. Documents say that Elmi was evicted in July 2012 from Hennepin Housing owned by the Copenhagen Hansen Family LP. 
Alpha News has also obtained evidence that suggests that Ahmed Nur Said Elmi spent time in Fargo, North Dakota. University officials confirmed that both Ilhan Omar and Ahmed Elmi attended North Dakota State University roughly around the same time. School records show Omar attended the University from 2009-2011 and Elmi attended from 2010-2012.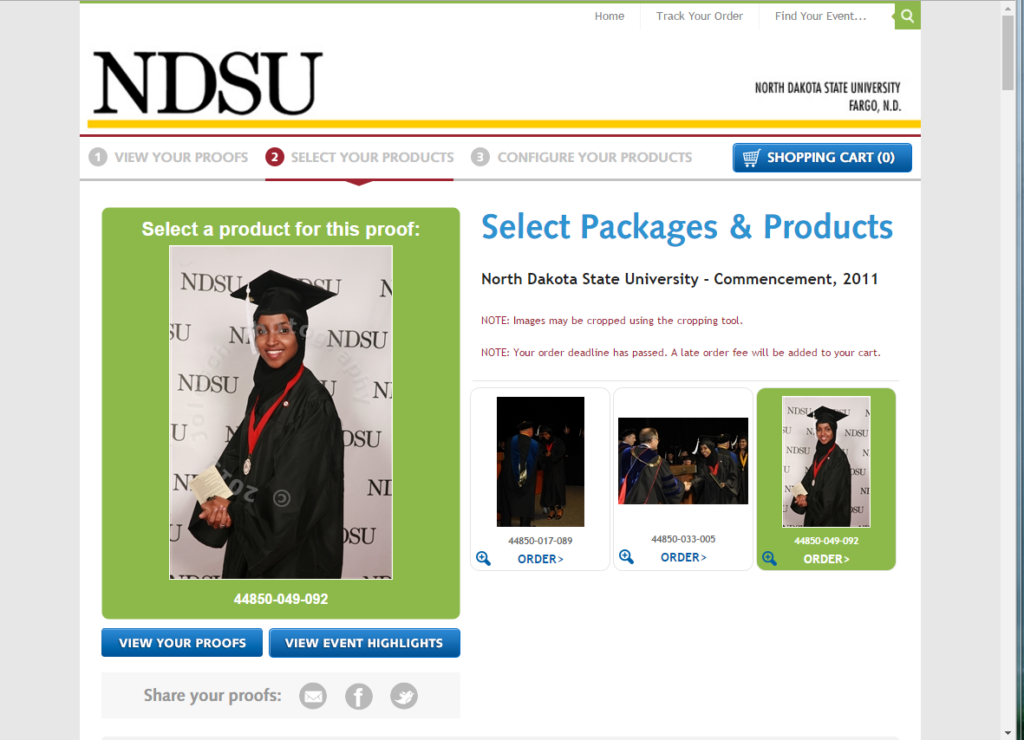 What Alpha News can confirm is that Omar lived with both husbands (cultural and legal) for a period of time between 2009 and 2011 in two different states.
Omar's opponent Abdimalik Askar, who is also a Somali-American, is demanding answers.
A press release on his facebook page reads:
"We all know what has been alleged about Omar illegally marrying her brother to commit immigration fraud. It is a serious accusation and would certainly disqualify her from representing district 60B if true," said Somali-American and Republican-endorsed Abdimalik Askar. "The truly odd thing about the story is how Omar's campaign has chosen to respond. Instead of having her brother explain who he married or producing any sort of documentation, Omar released a statement calling the accusations a racist witch-hunt. I'm obviously very much in favor of a Somali being elected in 60B, and my questions about this situation are like everyone's. The constituents that Omar wishes to represent, myself included, would simply like a clear non-political answer about the allegations. If she can't provide that, what kind of representative is she going to be?"
If the 2009 marriage was fraudulent and completed for immigration reasons, Omar could be facing serious charges.
Immigration and Customs Enforcement (ICE) has the following information on its website:
An individual will be charged with marriage fraud if they entered into a marriage for the purpose of evading U.S. immigration law. This felony offense carries a prison sentence of up to five years and a fine of up to $250,000, and applies to both foreign nationals and U.S. citizens who perpetrate this crime.
Those charged with marriage fraud may also be charged with visa fraud, harboring an alien, conspiracy and making false statements; each charge carries additional prison sentences and financial penalties.
Subscribe to Alpha News as we bring you the latest on the controversy surrounding Ilhan Omar.