Barbara Sutter has been a long-time GOP activist and even a legislative candidate in 2014. Currently, Barb is the MNGOP Secretary and serves as  Elephant Club Co-Chair –  fundraising and leadership arm of the Minnesota GOP.
Sutter was an early supporter of President Trump.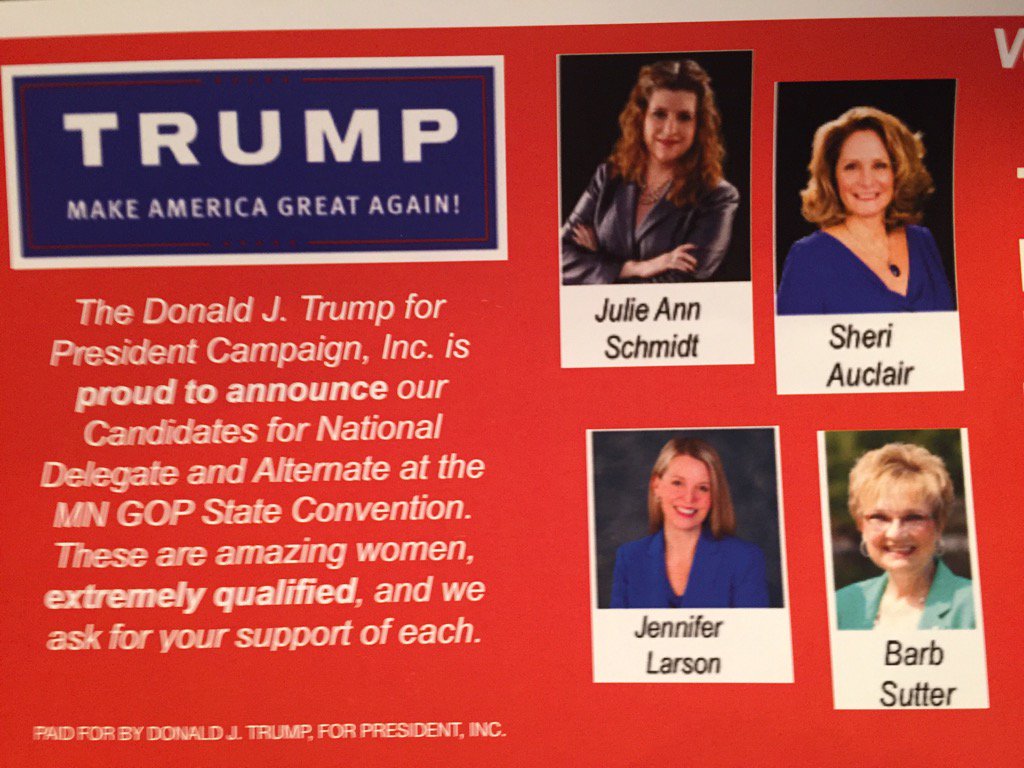 Below is her statement regarding her decision to run for National Committeewoman:
Dear State Central Delegates and Alternates,
It's been an honor and privilege to serve as your MN GOP Secretary since 2016.  Over the past four years, I've worked hard on building our Affiliate groups, strengthening the grassroots, supporting our candidates and elected officials, and helping the party raise money. 

I very much enjoy working together with all of you, as we focus on winning elections and building our party for a generation to come. With that, I am excited to announce that I am running for National Committeewoman for the MN GOP.  

I've had the pleasure of joining the Minnesota Delegation at several RNC Meetings over the past year. I've had the opportunity to meet our fellow RNC Chairmen, Committee members and RNC staff, and have enjoyed helping build our party nationally. 

Together, our priority over the next eight months is delivering our state's 10 electoral votes to President Trump, winning congressional seats, holding the majority in the MN Senate, and winning back the MN House.  Through my time in this party, I feel confident that I can help the team work effectively to do just that. 

I would be remiss if I didn't mention Janet Beihoffer, who has announced she will not be seeking re-election as our National Committeewoman. We all owe her a great deal of thanks for the work she has done over the years, and continues to do. Janet was a mentor to me when I started becoming active in Minnesota politics, and she has served our party and our state tirelessly.

I look forward to speaking with you all over the coming months and hope to have your support at State Central on May 15th.  

Thank you all for your time, your treasure, and your talent that you so generously give to our party.