Congresswoman Ilhan Omar's failure to display a strong stance and position against Islamic Extremists and terrorists throughout her first term in office has left Americans with many questions. 
What makes this situation a matter of genuine concern is that not only has she not taken a stance against Jihadists and ISIS recruits, she has done everything within her power to protect them and further their interests. 
The following are three events to serve as examples that reflect Rep. Ilhan Omar's concerns and agenda:
Life Insurance for Terrorists
Following the 2015 San Bernardino terrorist attack that was carried out by Islamic Terrorists Rizwan Farook and Tashfeen Malik whom were radicalized in Saudi Arabia, the Minnesota House legislature overwhelmingly passed legislation to ensure that terrorists, especially Islamic Jihadists, could not enjoy the privilege of life insurance policies and the benefits that come with it. Only two members voted "Nay", one of them being Rep. Ilhan Omar.
This is strikingly similar to the 'Martyrs Fund' paid to Islamic Terrorists by Islamist governments. Rep. Ilhan Omar's vote to allow Jihadists the benefit of life insurance that could reach millions of dollars reminds us of the cash payouts delivered by the Palestinian Authority to the families of terrorists killed or imprisoned for their involvement in terrorist activities against Israelis; except in this case, the victims would be Americans. 
Defending ISIS Recruits 
Securing a Jihadists' privilege to life insurance wasn't the only time Rep. Ilhan Omar has tried to protect terrorist groups or their recruits. She had also asked a US judge for compassion and leniency when sentencing nine Minnesota men charged with planning to join ISIS.
In her letter to the judge, Ilhan Omar wanted the ISIS recruits to be released back into society in order that they can "thrive" with the wider American community.
She wrote: "if the guilty were willing to kill and be killed fighting perceived injustice, imagine the consequence of them hearing, "I believe you can be rehabilitated. I want you to become part of my community, and together we will thrive." 
These judgements by Rep. Ilhan Omar clearly fall in line with the interests of ISIS, and not the national security of the USA. 
Protecting Terrorist Financiers 
Just two months ago in August, Rep. Ilhan Omar publicly declared her support for Hurmuud, a notorious organization known for its terrorist leadership and financing of terrorism and Jihadi groups that have been designated by the USA. 
On the 26th of August, Rep. Ilhan Omar made the following tweet:
Somali government and peacekeeping forces, need to protect @Hormuud and the Somali telecom industry as they make enormous contribution to the economy and provide vital services.
During my visit to Somalia in 2011, I was surprised by the quick evolution of technology in Somalia. https://t.co/u1vAht8sUo
— Ilhan Omar (@IlhanMN) August 25, 2019
Hormuud Telecom Somalia Inc. is a private Somalian telecommunications company founded by Ahmed Nur Ali Jimale in April of 2002.
The United Nations Security Council's Report of the Secretary-General on the situation in Somalia, dated 20 July 2009, contained the following paragraphs involving the activities of Ahmed Nur Ali Jimale, his company Hormuud and his direct support for al-Shabaab, a jihadist militant Islamic terrorist group in Somalia (pages 10-11):
Jim'ale also controls Hormuud Telecommunications ("Hormuud"). Hormuud Telecommunications is a company identified as being one of the single largest financiers of al-Shabaab, which includes large lump sum payments to al-Shabaab in the hundreds of thousands of dollars and these payments to al-Shabaab were facilitated by Jim'ale.

Hormuud Telecommunications has provided key material and logistical support to al-Shabaab to include weapons, private fighters, and ammunition."
After the above record of open and shameless support for terrorists, and the direct enemies of the USA, the one single question that is worth asking in this regard is: If this is what congresswoman Ilhan Omar has done during her first term in Congress, then what would and could she do in her second term? 
Her track record of supporting an extremist brand of Islam has always been consistent, and so has the worry of the American people.
_____________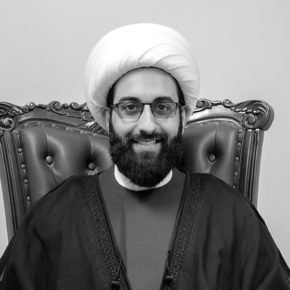 Imam Tawhidi is an Australian Muslim Scholar, Publicly Ordained Islamic Authority, Thinker, Educator, Speaker, and one of the main leading voices in the global movement of Islamic reform who has dedicated his life to ideologically tackling the spread of Islamic Extremism.
His qualificaitons can be found here
_________________________
Donations to Alpha News are 100% tax-deductible. Help us create more content and reach more people